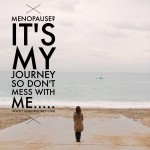 January is menopause month. We have lots to share with you! For locals The Salt Spring Pharmacy in Grace Point Square is hosting a very special info talk on Wednesday 27th January 2016 at 5.45pm. I will also be there to answer questions and concerns around your skin, and energetic and emotional components that may be troubling you! I offer Intuitive Reiki sessions to focus on this natural process, it truly is a gateway to true peace and joy if we embrace the possibilities! I will happily chat to you and share all that I offer.
Here at the Centre we are offering 15% off all products this month for women going through menopause and 10% off our special Fusion Facials!! The Fusion component is vital at this time because I will read your energy, help you connect with your emotions and blockages and work to shift the blocks that stop the flow! You will leave with a very clear understanding of the areas in your body you are holding stress in and tools to keep those areas flowing. Intuitive Reiki is an amazing process and every person is different. Be open and indulge yourself and see some magic! In the meantime lets chat a bit about a holistic approach to this stage of life! Reiki sessions are $60 an hour but with the Fusion Facial (see menu) we integrate it into the facial in a very cost efficient way.
Figs and Honey has embraced a holistic approach to menopause, much like embracing puberty, pregnancy and other life changing, natural processes of life! Many of our clients are either peri, menopausal, or post….. so its a stage of life we have become very comfortable with! So, good news or bad news first? Ok, bad news, is that all women who have periods WILL go through it! Good news, and there is a lot of good news, is that it can release women into a stage of life that both empowers and ignites soulful passion and understanding of oneself in a way that makes nature, magical and exceptional. Our biggest challenge? To embrace this process, understand it and allow it to happen using all the information thrown at us, intuitively and carefully!
Our approach is indeed unique because we see menopause as a gift! Yes, a gift! As women, we tend to neglect ourselves and give, give, give. Menopause is where the buck generally stops and it shows up in all sorts of ways. So depending on how 'in touch' you have been with your own needs, how nurturing and respectful to yourself you are, how stressed or anxious your life is, this WILL reflect in this stage of your journey. The good news is that with the right support, emotional and energetic healing, healthy diet adjustments and lifestyle shifts, great whole food skincare, this transition can be smooth and seamless. To start stepping up, honouring ourselves, taking care of ourselves and preparing for these very real changes, takes courage and frankly you are going to go through this anyway, so why not make it a pleasure? Learn, Grow, be more loving and shine your light even brighter!
Joint us on at the info talk to discuss hormones, replacement therapies, hormonal creams, hot flushes, vaginal dryness and all that good stuff!!
Happy January and here is to a beaming and beautiful YOU!
Lisa xx