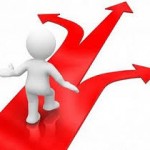 Intuitive Mentoring & Coaching, so what's that all about?
Firstly what is the difference between Mentoring and Coaching? The word 'mentoring' comes from the earliest Greek storyteller Homer (Lisa is Greek, so there is humour in her finding the Greek meaning to this word). He wrote about a king, who asked his friend Mentor to take care of his son Telemachus while he went away to fight the Trojan war. In time, the word also meant adviser, trusted friend or teacher.
A mentor, in the capacity that Lisa is offering mentoring, is to provide non-judgmental guidance & support, drawing on all her personal experience and knowledge. A mentor is a type of role model, fully supporting an individual to reach their goals and encourage them every step of the way. A mentor provides social, emotional and academic support. Lisa has been mentoring women in business (through the Women's Enterprise Association of Canada) and women on their journey to optimum health and vitality at her centre on Salt Spring Island where is specializes as a Holistic Practitioner.
So what is a Coach? A coach assists people to identify specific goals and then reach those goals faster and with ease. Coaches provide people with tools, perspective and structure to accomplish their goals through the process of accountability. This often means reframing beliefs and creating a point of focus for people to stay on track towards their goal or goals. We understand what a soccer coach does, so think of it in those terms, if it helps?
What is 'Intuitive' Coaching or Mentoring? As a Reiki Master, Lisa specializes in supporting each person to balance their energetic centres or 'Chakras', so that there is a healthy flow through each centre in a persons body. Emotions, Fears, Anxiety, Pain amongst many other things can cause blockages at these Chakra points that can seriously impact our wellbeing and can affect our ability to have healthy relationships, successful careers, can causes depression and anxiety and the list goes on.
Lisa is an Intuitive Practitioner, not only does she bring her expertise into the reasons behind what is causing pain, suffering or disease but she uses her Intuitive Training to help a person understand the connection of their beliefs, thoughts and lifestyles and helps them to clear these blocked energy centres to gain more clarity and good health. Emotionally and Physically, the impact is very significant. Lisa supports the healing of the personal self and love of oneself and her primary focus is to assist people in regaining their sense of self worth and get back in touch with their innate ability to guide themselves and heal themselves to achieve lasting peace in their lives.
The process is simple, elegant and enjoyable and the results can mean lasting change and a renewed perspective on life that will be richer, fuller and more complete. Every day that we are suffering, we are missing the fruits of a beautiful and full life.
Individual sessions and packages are available and for the most part can be done via Skype too! Please call 250 537-1256 to discuss options. Remember the first thirty minute introductory session is absolutely FREE!