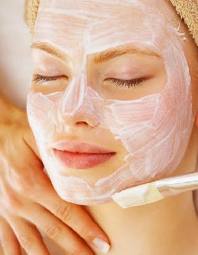 Introducing our specialized Organic Facials and Fusion Treatments to support acne, rosacea, eczema, psoriasis, aging skin and dry skin.
We offer the best Salt Spring Organic Facials and Fusion Treatments which is much more than a traditional facial. Fusion treatments include the use of energy and using Intuitive Reiki, a truly insightful approach to healing skin issues is possible. Our beliefs and emotions impact our energy and can cause stagnation in our body. By checking 'Chakras' (energy centres) we can gain insight into what is blocking and causing disruptions to the body flow, directly impacting our health and wellbeing. The skin is the outward reflection of our inner health, by using this technique we can support each person in creating awareness around emotions being stored and we can help them release these emotions or blockages (including insights into diet issues) and create lasting healing. Lisa has created this very successful method for supporting the healing of Acne and Eczema. With the right energy releases, simple diet adjustments and lifestyle choices, clients can support their own lasting healing.
Along with our three Therapeutic Skin Care lines and various treatment oils and lotions that we freshly make by hand, clients can have a full spectrum treatment. These are our own products that are all made freshly, locally and by hand using locally sourced whole food ingredients that are 100% natural and organic with amazing aroma therapeutic qualities and loaded with vitamins and minerals and antioxidants. Each line consists of a Cleanser, Toner, Scrub, Mask, Moisturizer, Treatment Oil and Eye Elixir, plus our "Spot Check" for Acne. They have been carefully blended to support individual skin conditions by our fully qualified Herbalist, naturally and healthily always holding to our promise of completely, totally, naturally and organic ingredients that supports your health and wellness. Our creams, oils and lotions support damaged skin; aging skin suffering with dehydration, wrinkles, and sun damaged patchy skin, acne and more. We are also introducing our 'Custom blended' service for specific complaints that are hard to find skin care solutions for. For example: Do you suffer with rosacea but have aging skin prone to acne? We can specifically blend an entire line just for you to treat those exact symptoms AND offer healthy natural advice for internal dietary suggestions too! Our fully qualified herbalist is passionate about natural solutions to your skin care needs and is excited to formulate solutions just for YOU!
Treatment Facials are One hour and cost $85. They follow the same general routine of the luxury facials, but, with tailor made skin care creams and elixirs. We encourage a 30 minute skin consultation to evaluate your needs to best support your facial experience. Fusion Facials incorporate a one hour facial and Reiki for a mindful and energetic shift for beautiful skin. For chronic conditions, we always recommend a full consultation first, then a Fusion treatment to include Reiki. Programs are recommended for sustained healing. Please see our programs menu for more information.
Skin Consultations – 30 minutes $30
Reiki to support relaxation or to support healing is $30 for 30 minutes and can accompany any facial.  Minimum session without a facial is 30 minutes.
NEW…… Healing & Relaxing Oxi Facial $95
A new facial to our luxurious facial menu. This facial is tailor made to suit your skin-type using our very own specific totally, utterly, natural and organic skin care line. Depending on your skin type, a double cleansing procedure is followed with a toner and a gentle scrub is applied. This exfoliates the skin, increasing circulation and removing dead skin to prepare you for the next step. Hot towels are applied to warm the skin to encourage your skin to receive your healing mask effectively. This applied gently with a soothing eye treatment to follow. Whilst your mask is setting or moisturizing, a shoulder, neck and arm massage follows, pure bliss. Warm towels remove your mask ready for your treatment massage, using our own treatment oils, specifically applied to suit your needs. After your facial massage we use the Oxylift face treatment equipment to reduce puffy eyes, hasten cell renewal for scarring from acne or sun damage, tone and smooth wrinkles and gentle tighten the skin to give you a mini face-lift. The effects are unbelievable, and completely safe and all natural. This truly is a pick me up facial, for almost every person who has been experiencing life on the go or is having break out acne, experiencing sun damage or just the effects of aging skin! To complete your facial we use our deluxe moisturizing cream and apply our unbelievable eye elixir. Truly a luxurious treat.
Deeply Nourishing and Healing Hot Wax Facial $95 (appx 60 minutes)
This facial begins with a double cleanse using one of our very own Figs and Honey Pore Nourishing Cleansers. Carefully blended by hand using local herbs and nutrients to cleanse and support your skin. The high mucilaginous content nourishes and detoxifies the skin perfectly. A toner follows using our own refreshing toner which contains rosewater, calendula and natural apple cider vinegar which restores the healthy acid mantle to the skin ready for the next step. A cleansing scrub, using one of our own Figs and Honey facial scrubs which are so natural and delicious you can eat them! They contain ingredients like rice bran oil, sesame oil, organic unrefined sugar and Acai berry, not to forget the fabulous figs too. At this point depending on your age, skin concerns etc we choose from our selection of fabulous moisturizers that will perfectly suit you. A gentle gauze covers your face (eyes, nose and lips are not covered) and a hot wax is gently painted over the entire face and neck. This process opens the pores, creating the perfect environment for a deep penetration of your moisturizer into the skin. The warm wax is deeply relaxing and soothing during this process. A choice of neck, shoulder, arm and head massage follows.  After the removal of the wax, which comes off cleanly and easily, an application of our famous Figs and Honey Nourishing Face Oil, leaves you completely and luxuriously pampered.
Additional treatments to complement the facial are:
Wonderful Eye Elixir treatment to brighten the eyes and reduce puffiness. $8
Eye brow trim/wax or tint to highlight the natural shape of your eyes. $8
Eye lash tint which beautifies the eyes. $25
Facial waxing (price dependent on what you choose). $8-$30
Healing & Relaxing Facial (One Hour appx) $75
A nourishing Figs and Honey Facial begins with a deep cleanse using one of our own specialist cleansers. These soap-less, gentle cleansers and make up removers have pore refining and deep cleansing components original to other product lines. This is followed by a skin analysis and a gentle face polish using one of our fantastic facial scrubs. Hot towels to safely and gently open the pores follows to accelerate the moisturizing component in the mask. Whilst the skin is warm and receptive, the delicious mask is applied. Custom chosen for your skin type, the mask will hydrate and boost your skin with nutrients from all the fresh ingredients. The mask has Aroma therapeutic qualities that make it deeply relaxing.  Whilst the mask is on, a relaxing massage of the neck and shoulders follows. An intuitive facial massage follows using our blended seed oil giving gentle adrenal support and relaxation.  Light toning with a pore refining and hydrating face mist and your choice of moisturizing treatment, leaves you feeling fresh moisturized and pampered.
Additional treatments to complement the facial are:
Incredible Eye Elixir treatment to brighten the eyes and reduce puffiness. $8
Eye brow trim/wax or tint to highlight the natural shape of your eyes. $8
Eye lash tint which beautifies the eyes. $25
Head and scalp massage. $8
Facial waxing (price dependent on what you choose). $8-$30
Healing & Cleansing Facial (One Hour appx) $85
Enjoy a cleansing Figs and Honey Facial which starts with a deep cleanse using one of our soap less, wonderful cleansers chosen for your specific skin type.  An aromatherapy deep cleansing face polish follows to remove dead skin cells and increase circulation and paves the way for a deep pore cleanse, using specially infused hot face towels. At this point extractions are made if necessary followed by the application of the cleansing mask, chosen just for you.  Whilst the mask is on you will enjoy a relaxing neck and shoulder massage to induce deep relaxation, stimulate circulation and help restore tired muscles. Following your mask and tone a facial massage including gentle facial lymphatic drainage completes the facial. A choice of moisturizer is applied so that you leave cleansed and relaxed, complexion brightened and ready to go.
Additional treatments to complement the Figs and Honey Cleansing Facial are:
Amazing Eye Elixir treatment to brighten the eyes and reduce puffiness. $8
Eye brow trim/wax or tint to highlight the natural shape of your eyes. $8
Eye lash tint which beautifies the eyes. $25
Head and scalp massage. $8
Facial waxing (price dependent on what you choose). $8-$30
Extras time is needed if additional treatments are added to the facial.
NEW Mini Facial $75
Introducing our new Mini Facial for 45 minutes. This delightful, pick me up facial consists of all the benefits of a full facial, tailored to people on a budget or who are short on time. A selection of one of our three NEW skin care lines takes place and the facial begins. A nourishing cleanse, followed by toning and a gentle exfoliation to slough off dead skin and increase circulation is the next step. This is followed by an application of hot towels to open the pours gently and safely ready for a deep healing and regenerating mask picked to suit your exact needs. A relaxing neck and shoulder massage happens whilst the mask is on. Following this, a fabulous facial massage follows, using our Nourishing Seed Oil, loaded with vitamins, minerals and aroma therapeutic properties. A tone and moisturizer is applied finally, with an application of our amazing Eye Elixir and delicious lip balm. A wonderful, compact facial that is a perfect quick 'service' for your skin.
Call 250 537-1256 to make your appointment.
SPECIAL OFFER…….SPECIAL OFFER…….SPECIAL OFFER…….SPECIAL OFFER……… MONEY BACK GUARANTEE
Buy five of my amazing facials and get the sixth one absolutely free. I am offering a money back guarantee. If you are not happy with your facials after having six (one a month), I will give you all your money back! That's how confident I am that your skin will love you for the extra care you are giving it and you will love your skin too! Call 250 537.1256